Our Services Are Geared to Improving Financial Performance
Net Profit works closely with business leaders and their management teams to design and implement solutions to help business owners improve their financial performance.
Our real world experience enables us to function as better advisors. We have sat on both sides of the desk, and that gives us a better understanding of the many issues involved in managing and growing a business.
Regardless of the industry or the nature of the changes needed, the ability to respond, and to do so quickly and effectively, is the key to any successful project.
Our ideal clients are companies with sales starting at $1m through $25m. We provide advice based on our experience in manufacturing, retail, wholesale, and the non-profit industries.
What differentiates us from our competition is our ability to not only provide solutions, but to implement the solutions as well. We won't leave a project until we are both satisfied with the results, even if it is at our expense. That's how confident we are of our ability to provide solutions for your company.
Our expertise includes the following:
Accounting and Finance
Profit Maximization and Cash Flow 
Non-Profit Consulting
Part-Time Controller/CFO/COO/CEO
Sales and Marketing 
Turnarounds/Restructuring/Interim Management
Please call if you have questions or wish to inquire about our services at, 330-620-2761. We look forward to being of service to you!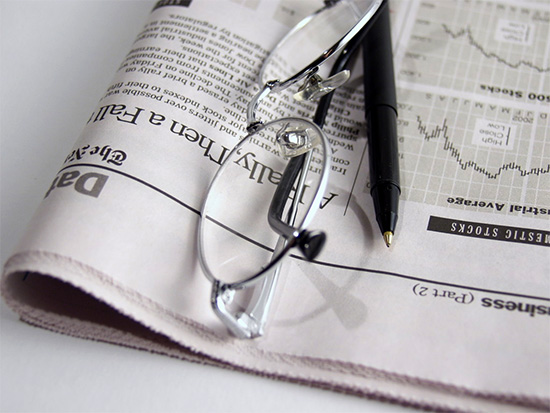 Why should you consider hiring Net Profit, as your 
business advisory firm
 ?
Well, let's use an athletic analogy. To be good or great at anything requires that you "sharpen" your skills. The athletes that excel in their sport of choice have an advisor from the time that they start out in their sport until they retire. They have a coach who pushes them to train, run faster, run further in order to help them obtain their goal of winning.
The most successful business owners are no different. You need someone to listen to you, push you and keep you on track in order to meet your personal and business goals. All businesses can do something better to improve their profitability or market share.
That's where we come in, we are that coach or advisor that your company needs in order to become an extraordinary company. We're the "game changer" that your company needs to become truly extraordinary.
You will gain the following advantages from working with us and our advisor program:
You'll have someone to bounce ideas off and brainstorm
You'll have someone holding you accountable
We provide ongoing evaluation of your strategy and plans
We will provide the structure and support that will help you know what to do and when to do it.
Contact us at 330-620-2761 to begin your road to building an extraordinary company.
How we've helped businesses grow
Non-Profits
Increased bottom line by $1.3 million in one fiscal year.
Increased cash flow by $400,000 in one fiscal year.
Acquired and managed sponsorships relationships and campaigns with NASCAR, Jimmie Johnson Racing, Home Depot, Levi Strauss Signature, Goodyear, Dominos, Dodge, Coca Cola, Cintas, Toyota and Pokemon.
Managed media relations and marketing campaigns with USA Today, NASCAR Scene, Speed Channel and ESPN.
Negotiated $750,000 in payable debt off the balance sheet in one fiscal year.
Developed a fundraising program for a youth non-profit, raising $1.5 million.
Manufacturing
Increased sales from $5.1 million to $9.3 million over a four year period.
Expanded manufacturing of products to Europe, Asia, Mexico and Australia, which increased profit margins by 10 percent over a three-year period.
Implemented a set of systems and procedures which increased efficiency and staff turnover for a steel company.
Refinanced a $2 million bank loan into a term loan increasing cash flow and enabling the company to continue operations.
Numerous plant expansion, working capital and construction loans for company's experiencing growing pains.
Collected $1.1 million in overdue accounts receivable over a four-year period for a casting business.
Wholesale & Retailers
Increased gross profit for a school fundraising company by 23 percent over a two-year period.
Obtained an SBA loan for plant expansion and working capital.
Increased cash flow for a wholesale distributor by 15% in one fiscal year.
Worked with a bank special assets department to develop a new business plan and cash flow statement to pay an outstanding loan back over a three-year period.
Restaurant
Settled $250,000 in trade payables from demand notes to payment plans to keep food vendors in place and continue operations.
Decreased food costs by 15 percent over a 6 month period.
Decreased labor costs by 10 percent over a 6 month period.
Renegotiated a new lease with landlord to cut monthly lease and CAM fees by 5 percent.
Increased bottom line from a loss to a breakeven over a 6 month period.
Negotiated better food pricing with vendors to increase gross profit margin.
Property Management
Refinanced a mortgage loan that was in default.
Worked with bankruptcy attorney to take company into Chapter 11, and had the business plan confirmed by the United States Trustee six months later.
Worked with lenders to create a plan to keep company out of foreclosure.
Managed a fifty tenant apartment building and retail unit while company was in bankruptcy
Questions? Complete this form or give us a call
We'd love to hear from you!
3400 Stratford Green
Uniontown, OH 44685
(330) 620-2761
netprofit25@gmail.com