Profit and Cash Flow Improvement from
Sales and Revenue Growth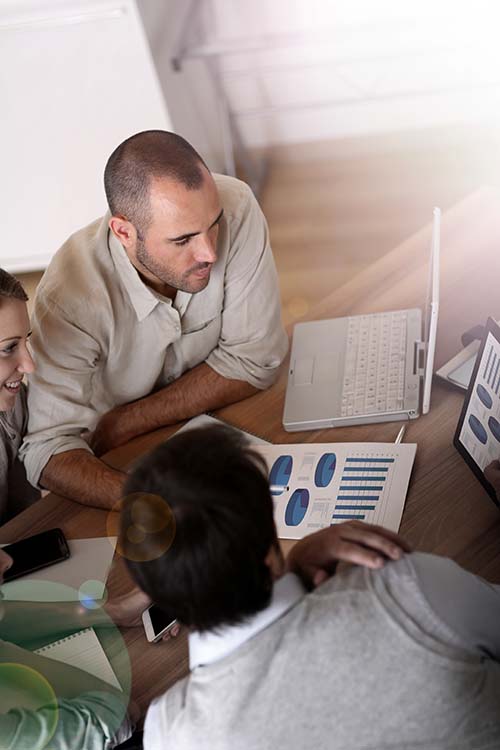 Improving Key Performance Metrics
We can grow your profit and cash flow
Cost Management is normally defined as slashing budgets and/or doing less. But, we see it differently. It's actually about spending less, while shifting your focus to spending more on the areas of your business that matter.
Most cost reduction initiatives actually have a negative effect that tend to erode top-line performance even more. They may even place new strategic initiatives at risk. We educate our clients that it isn't just about cost reduction it's really about cost management. 
We teach our clients to view cost management from a transactional, operational, and strategic perspective.
We work together with our clients to identify new ways to manage costs, make strategic business changes, and to instill a cost-conscious team throughout the company.
We have developed a unique method in which we evaluate the sales/customer side of the business before we even review the expense side.
Our system has worked for both for-profit and not-for-profit organizations. One example of how our system worked was that we worked with a company losing money and took the company from an $800,000 loss to a $300,000 profit in one fiscal year.
Let us put you on the path to increased profitability without sacrificing the key assets of your business, your employees.
Contact Net Profit at 330-620-2761 to learn more about our cost management and reduction services
Keys to Growth
Sales and Revenue Improvement is Critical
You have to give your customers a reason to invest their trust in you that your business can deliver what has been promised to them.
The way that your business creates sales and earns revenue is only part of the equation. Figuring out how to spot opportunities and capitalize on them along with ensuring that your sales are profitable are other pieces of creating a successful and profitable business.
Are you ready to get your company out of the rat race of doing the same things over and over, fighting for customers, in endless price wars and investing in semi-effective marketing? Are you ready to understand where your company is in comparison to your competitors?
Your company can be more successful. Our approach will provide you with options and tools to make good, informed decisions, with understanding the risks and possible outcomes.
Our experience shows that if you plan before growth, you may find that opportunities exist that you never imagined.
Our Sales and Marketing Services Include:
Strategies To Grow Your Business
Strategies To Attract New Business
Strategies To Keep Your Customers
Strategies To Connect With Your Customers
Analyzing Your Current Customer Sales Profitability
When you are ready, we are ready to help you.
Contact Net Profit at 330-620-2761 to learn more about how we can help your company.